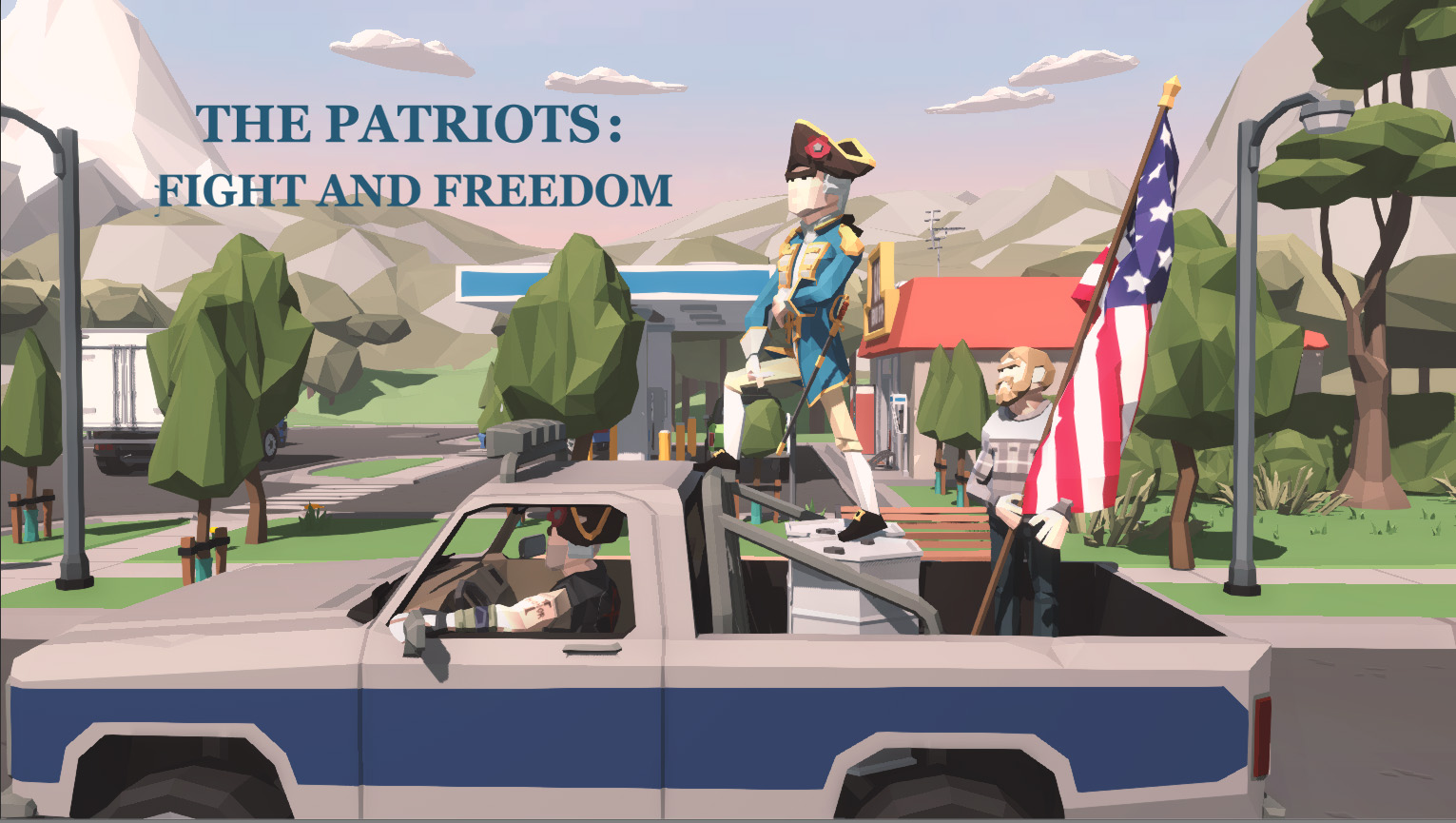 The Patriots: Fight and Freedom
A downloadable game for Windows
About
The Patriots: Fight and Freedom is a free action / shooter game with a beautiful low poly graphic.
Story
The game is about a young woman named Ashley who lives with her husband and child in a small town in the United States. One day, suddenly, explosions and an alarms sounded. Military vehicles move in the city. Television reports say a group has staged a coup against the US government, seized power and imprisoned the president. Ashley takes up arms and joins the resistance to save her country.
Game Features


Beautiful low poly style graphic
Strong female protagonist
Fun and exciting action/shooter gameplay
Easy to pick up and play
Install instructions
Unrar with winrar program and play exe file.

Comments
Log in with itch.io to leave a comment.
Can we get a zip of this?
I cannot use .rars
I actually uploaded this yesterday but forgot to put it here until today, but I've released my playthrough of this game! Super fun and absolutely ridiculous and amazing. Top tier game right here. I only wish that Ashley had the hat on during gameplay, not just cutscenes.
Anyways, here's the video:
Hey! Just finished our game, and I think it's quite fun. However, I would recommend either adding a first-person camera, or fix the behaviours of the camera. When entering rooms, you can see almost nothing. Camera is too close to the character, and it's very rigid.
Also, I think you should make the mouse sensitivity higher or let the player control it.
I liked the fun little game, but the controls are frustrating.

AND I'M PROUD TO BE AN AMERICAN!!! 'CAUSE AT LEAST I KNOW I'M gonna die.
A game as cool as it was with Lakota Story. Good moments of action and shooting. Congratulations for your work.