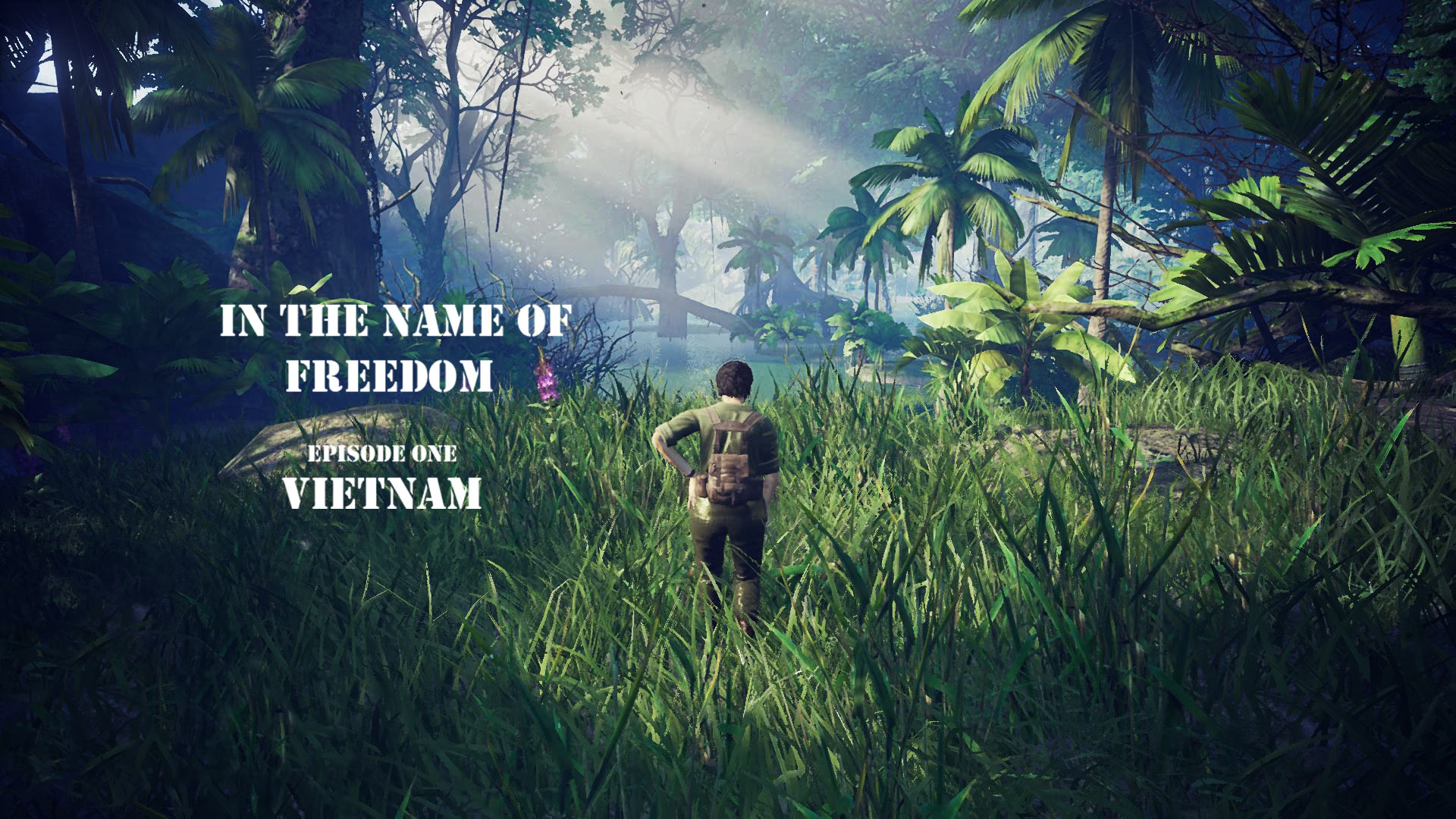 In The Name Of Freedom Episode 1: Vietnam
A downloadable game for Windows
About The Game
In The Name Of Freedom Episode 1: Vietnam is a video game on ordinary lives affected by war and destructive conflicts through history around the globe.

About the Story
Being the sole character through the game, Anna works as a journalist in the US whose husband, an American soldier, disappears at the Vietnam War. At the request of her chief executive officer, she goes on a mission to the war zone, hoping to, both, find a clue of her husband and send reports to her employer.
Game Features
• Beautiful and atmospheric graphic made in Unreal Engine 4
• Strong female protagonist
• Fun and exciting platformer gameplay
• Easy to pick up and play
• Noncombat character
• For fans of Tomb Raider and Uncharted games
• Suitable for both female and male players
Game Review

http://www.digitallydownloaded.net/2017/10/heres-game-on-war-you-should-actually.html

Controls:
WASD: Movement
Space: Jump
C: Roll
Esc: Menu

Faqs:

Note 1: If game dosen't respond to your key press in beginning or after a cutscene you need to just click(LMouseButton) on screen to solve this problem.
Note2: Be sure to install all requirement files.
Note3: Restart your computer after install.

Note4: Some problems are because of out of date graphic cards driver. You need to update your graphic card driver to its latest update.This is more important for AMD users.

Install instructions
Unzip and run the executable file to install your game.

Download
Download
in-the-name-of-freedom-win.zip
2 GB